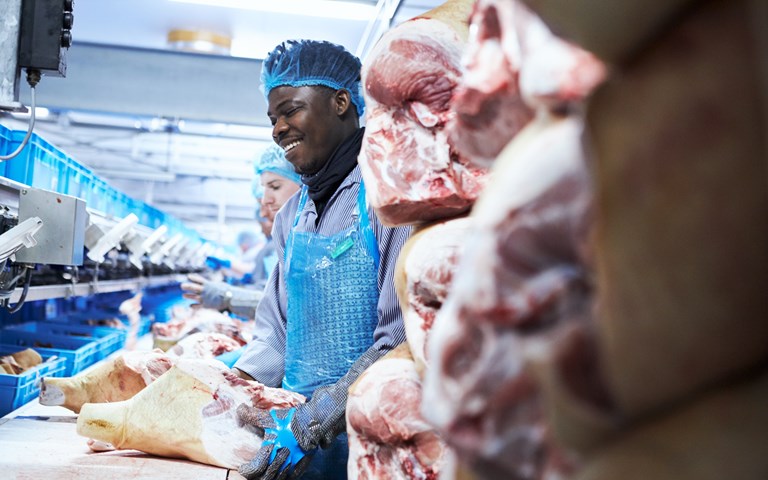 Are you our new colleague for our production?
We offer you a permanent job at a good salary under orderly conditions
We focus on a good working environment and ergonomics - that's why the slaughterhouse is equipped with the latest robots and automation, so that manual and heavy lifting work is avoided.


You must emphasize good craftsmanship and high quality while being flexible and able to adapt quickly.


There are good opportunities to find accommodation nearby, where you can, for example, live with colleagues or settle down with your family in the long term.

Our approx. 350 employees are spread over several nationalities, so there is probably someone who speaks your language.
Your contact person
Frank Guldhammer on frank@danepork.dk 
Your contact person
Frank Guldhammer Jensen
COO
Your contact person
Frank Guldhammer Jensen
COO